Proven STOPLEAK product is environmentally friendly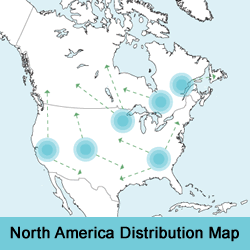 J.M. Power Aggregates supplies effective and environmentally friendly products to hydropower plant owners throughout North America for inspection and maintenance activities.
Natural Cinders are applied to stop logs, head gates, cofferdams and other dewatering applications where an effective seal is required.
Please contact us today to see how our natural products can support your hydropower project.
A variety of palletized packaging options are available, allowing prompt delivery throughout North America.
Visit Product Applications to see how our satisfied clients are utilizing this unique product.
Contact us today to learn more about how you can benefit from Natural Cinders.
"After years of using coal cinders to seal our sluices either for work on the downstream side or to minimize seepage, we had to stop using them. We kept looking for a better solution, J.M. Power Aggregates introduced us to Natural Cinders which is a lot more environmentally friendly and after using it, I can say it is more efficient for sealing."
NATURAL CINDERS
A proven, environmentally friendly, patented STOPLEAK solution that repeatably performs alternatives. We provide prompt, low cost delivery of Natural Cinders throughout North America.
REAL WORLD APPLICATIONS
Hydro dam operators have been using our products since 1985 to seal sluice gates, head gates,tainter gates, stop logs and cracks in concrete or rock structures.